Today, I helped friends make hundreds of tamales. Literal hundreds. Never mind that I've never even made one before. I got a free lesson that a lot of other people would pay for. Perhaps I have some readers that would like to take an informal tamale lesson someday? First, we mixed masa / masa harina (corn flour) with lard and salt.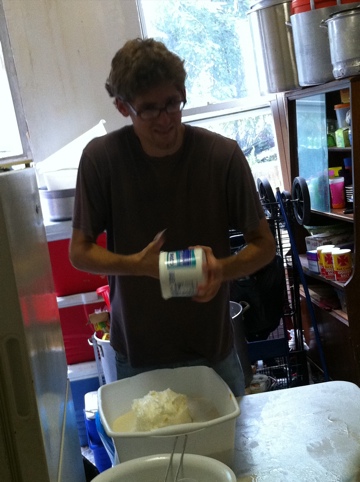 Then we rolled the flour into hundreds of little balls.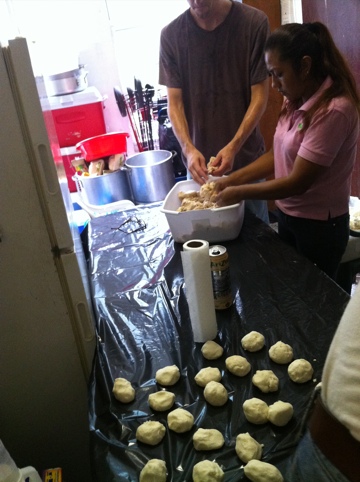 Finally, my friends loaded up the corn husks with a little sauce and a ball of dough, then filled an imprint in the dough with chicken or pork and a quarter of a fresh jalapeño and topped it with more sauce before wrapping it all up. They'll be steamed in their husks.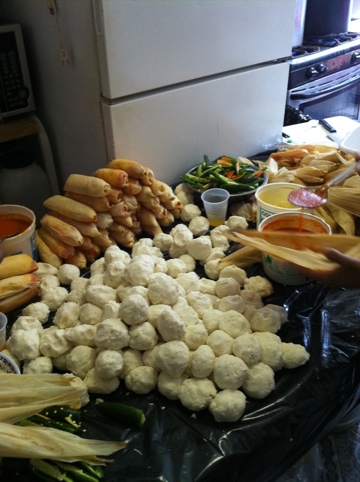 That's how I spent my day. Happy Almost Friday!
*** I love sharing details about upcoming tasty trips and adventures, so you won't want to miss a bite. As always, please feel free to chat with me on Twitter, join our group on Facebook and keep up with new posts here by subscribing.
***