Hi all! I know you're on hold for a post that shows you some great markets and resources for West Indian cuisines' ingredients. I have it all teed up for you and will be excited to share it late next week. In the meantime, I wanted to let you know that I'm on the road the next few days. I'm at an annual conference in Austin, TX called South By Southwest. [caption id="" align="alignnone" width="480" caption="Breakfast today at the Old Pecan Street Cafe, Austin, TX"]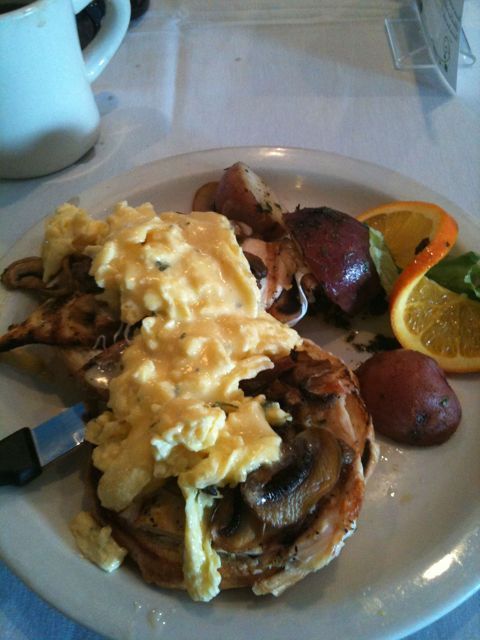 [/caption] I'm here to meet other folks who are great at producing web content, specifically video. I'm doing it for you, my readers. Mouth Of The Border just invested in Final Cut Pro, the best consumer video product on the market. I want to learn all I can so the cooking tutorials we share here are not only useful but a pleasure to watch. Not only that, but I'm here to meet other great food and beverage writers. I'm currently at a great session called Techmunch hosted by Jaden (
Steamy Kitchen
and Babette of
Bakespace
. It's a great opportunity to learn from other folks who are really great at fostering food communities because I want to do that for you. If you're new to the site, here are some other ways to reach me and hear my thoughts. I'd love to hear from you. Email: Emily @MouthOfTheBorder.com Twitter:
ECava
Blog:
Dangerously Enthusiastic
Mouth of The Border's Facebook Fan Page:
Facebook.com/MouthOfTheBorder
Cheers!